Auto Injury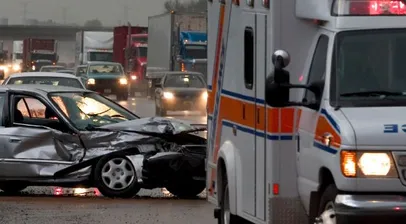 It Does Not Take Much to Displace Spinal Vertebrae
Dr. N. Scott Hawkins believes if you were the victim of an auto accident injury, chances are high that you might need a chiropractic adjustment to your spine.
It does not take too much of a jar from an auto accident to displace vertebrae in the spine. Even a minor hit to your bumper can cause your body to twist and turn suddenly and abnormally. This shaking causes displaced vertebrae in the neck and spine.
In addition, car accidents tend to throw the body forward, thus jerking the neck forward and back. However, you may only be aware of a displaced vertebra once you visit your chiropractic doctor for a spinal adjustment.
Spinal Adjustments after a Car Accident
Our chiropractic doctor at TexCare Injury and Back Pain say that an auto accident injury can cause joints and vertebrae to become displaced. You may see other warning signs, such as an increase in headaches, muscle spasms, dizziness, insomnia, sprains, strains, and pain in the following locations:
Neck
Shoulders
Arms
Legs
Hips
When this happens, you need to see your chiropractor immediately. Displaced vertebrae can show up in various ways and cause referred pain. Meaning pain can show up in other places in the body, but the underlying focus could be the spine. We want to help you get your spine back into its proper position.
Our doctor verifies your body's injuries with x-rays before assigning the proper treatment plan to help you get on the road to a complete healing and pain-free life.
Essential Chiropractic Services Following an Accident
Dr. N. Scott Hawkins is a seasoned chiropractic doctor and has been practicing since 1993. If you have been in a recent accident and sustained an auto accident injury, please call his office, TexCare Injury, and Back Pain, at 469-297-1562. Our office location is 281 N. I-35 E, DeSoto, TX.
At your first consultation, our doctor gives you an in-depth exam to determine your unique treatment plan. Then, if necessary, our doctor may perform further spinal adjustments, physiotherapy, massage, hydro massage, electrical muscle stimulation, and exercises according to your injuries and pain. Never allow pain to rule your life.
---
After An Auto Accident:
An auto accident causes damage to your car, your car gets fixed. But, what about your body? Your body needs care also. Even a minor accident can cause damage to your body. At TexCare, our Doctor of Chiropractic will evaluate you with an exam, x-rays and a treatment plan to help your body heal naturally.
TexCare will work with you to resolve these issues through proper treatment and spinal alignments. And if needed, we can help you find a qualified attorney that works with auto accidents in the DFW area that understands your case and injury.
Whiplash:
When one car hits another, each person's body is thrown toward the impact, then away from it. This is Whiplash. Even at slow speeds, the wrenching force puts stress and strain on the spine, especially the neck. This may pull spinal bones out of line and spinal adjustments are needed. Symptoms may appear right away, or may not show up for weeks. TexCare Injury and Back Pain can help treat these injuries from your car accident, please call today.

Wellness Care:
Your chiropractic care will begin with a consultation and thorough exam. After the exam the doctor will determine a treatment plan and if any additional tests are necessary, which may include x-rays, MRI etc. Treatment will include adjustments, physiotherapy, nutritional recommendations and home exercises. The plan is based on symptoms and goals established by the doctor and patient. There are three phases of care; Acute, Rehabilitation, and Maintenance.
TexCare Injury uses a variety of adjusting techniques geared to each patient's individual needs.